NewsCheck out the replays of our webinars about creating a mobile campus for your school!
HEC Paris
A MOBILE EXPERIENCE FOR ADMISSIBLE STUDENTS
Discover how HEC Paris used its app to keep in touch with its applicants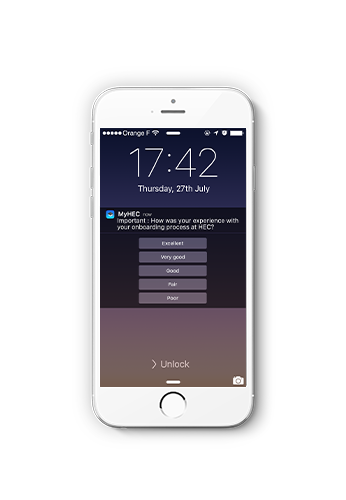 CONNECTING WITH ADMISSIBLE STUDENTS
On-campus admission weeks are a busy period for Business Schools. The communication effort done toward applicants is key to promote the school's own characteristics and boost new students integration down the road. HEC Paris made the move of going mobile to reach out to its applicants.
« Our mobile app already was a powerful service and major communication tool to our students. Being in line with the new usages, we decided to leverage its adaptability to also communicate with our admissible students through our app.» Helder Matias, IT Director - HEC Paris.
A DEDICATED SPACE FOR ADMISSIBLE STUDENTS WITHIN THE MYHEC MOBILE APP
Specific account for admissibles
Creation of specific user accounts that enable admissible candidates to connect the app
All content available on mobile phones
Information for admissibles is available in the My HEC app handbook
Activating the messaging service
To give HEC Paris the ability to reach out candidates using Push notifications within the app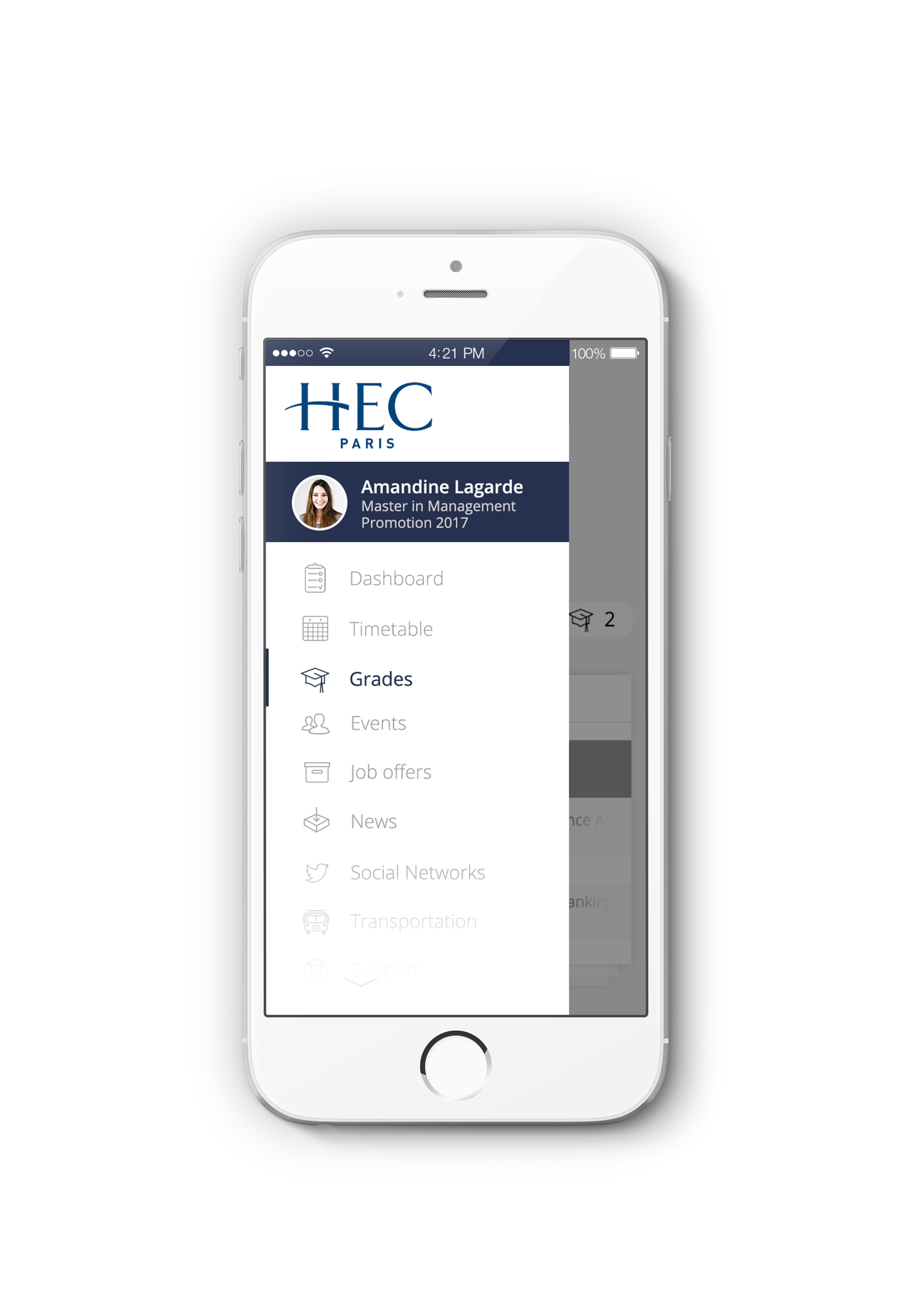 Innovative institution
HEC Paris promotes its innovative positioning toward potential future students
Campus proximity
Admissible students get all the information they need for their campus visit one finger away
Students onboarding
Prospective students already got the MyHec mobile app they will use from their first day until graduation.
90%

Of applicants downloaded and connected to the app

2 weeks

To implement the system

95%

App user rate at the start of the 2018-2019 school year
« It was key for us to connect as early as possible with admissible students, in order to onboard them onto the HEC Paris experience. We received good feedbacks on the mobile admissible space from the 2018 cohort, so we decided to extend the strategy next year while adding more services and features. »
MAKE THE MOVE TO MOBILE CAMPUS
This website uses cookies. You can choose which one you wish to enable. Please note that your preferences will be stored in a cookie for up to 13 months.
You can change your mind anytime in the footer.